Main content starts here, tab to start navigating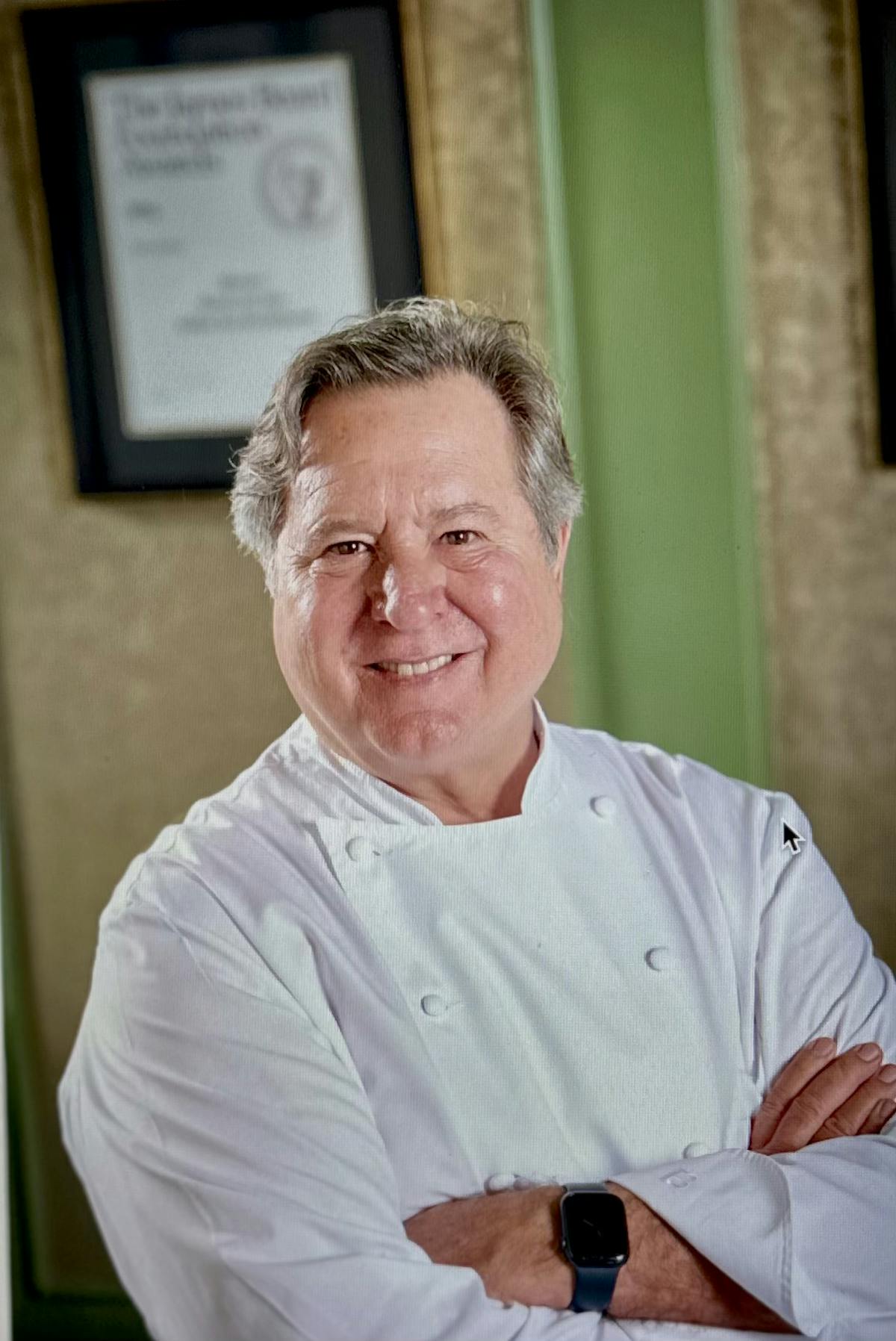 Chef Founder Norman Van Aken
Norman Van Aken is best known for introducing "fusion" into the lexicon of global cookery. He is also known as "the founding father of New World Cuisine" - a celebration of Latin, Caribbean, Asian, American and African flavors thus pioneering a new, visionary way of cooking in America. He is the only Floridian Chef inducted into the prestigious James Beard Foundation's list of "Who's Who in American Food and Beverage". He was a 2016 Menu Masters Hall of Fame inductee along with previous winners Wolfgang Puck and Jacques Pépin. He received an Honorary Doctorate from Johnson & Wales University.
Van Aken is a James Beard semi-finalist for "Best Chef in America" and his namesake restaurant NORMAN'S, in Coral Gables, was a finalist for "Outstanding Restaurant in America." The only one thus far in the entire state of Florida. Additionally, he is the sole Floridian chef recipient of the James Beard, "Who's Who of Food and Beverage in America". He founded NORMAN'S at the Ritz-Carlton in Orlando in 2003, a semi-finalist for "Outstanding Restaurant in America" in 2019. He was a James Beard semi-finalist for his cookbook, "New World Kitchen". His namesake restaurant has moved to the Dr. Phillips area of Orlando into a larger, more modern space within the Dellagio Town Center.
He has received myriad accolades over the years and has represented the United States with international recognitions that include being honored alongside Alice Waters, Paul Prudhomme and Mark Miller as one of the "Founders of New American Cuisine" at Spain's International Summit of Gastronomy 'Madrid Fusión' (2006) He represented the State of Florida at the USA Pavilion at EXPO Milano/World's Fair. He was the first Chef to sit on the Board of Directors for the James Beard Foundation when it was re-organized.
Van Aken has shared his cooking and career, authoring six cookbooks (Feast of Sunlight; The Exotic Fruit Book; Norman's New World Cuisine; New World Kitchen; My Key West Kitchen; Norman Van Aken's Florida Kitchen) and a memoir (No Experience Necessary… The Culinary Odyssey of Chef Norman Van Aken). His cookbooks have been hailed by Anthony Bourdain, Charlie Trotter, Thomas Keller, Emeril Lagasse, Daniel Boulud, Eric Ripert, and Wolfgang Puck. His memoir captured the attention of the prestigious IACP/Julia Child Award and received a 'finalist nomination' along with Michael Pollan, Anne Willan and Luke Barr. His latest published book, Norman Van Aken's My Florida Kitchen, was selected to represent the USA in the local category of the Gourmand International World Cookbook Awards and has been awarded the Florida Book Award's Gold Medal for Cooking. In 2020 he began donating his personal collection of papers, menus, photographs, letters, etc. to the Otto G. Richter Library at the University of Miami special collections. He has joined other famous Floridians Marjorie Stoneman Douglas, Charles Deering and Janet Reno in this culturally and community enriching way.
Chef Van Aken has appeared in the film documentary, "Love, Charlie" as well as various television shows from CNN's "Parts Unknown" with Anthony Bourdain to "Jimmy Kimmel Live." He is often cited as a culinary expert in publications such as The New York Times and Saveur. He is now offering his cooking classes, "Cooking with Norman" to private and corporate clients virtually online via his website; www.normanvanaken.com
When he is not in the kitchen, he can be found spending time with his wife, Janet; son, Justin and his granddaughter, Audrey Quinn Van Aken … who loves to cook too.