Main content starts here, tab to start navigating
Private Dining in Orlando
Slide 1 of 6
Slide 2 of 6
Slide 3 of 6
Slide 4 of 6
Slide 5 of 6
Slide 6 of 6
Book an Event
No celebration is complete without delectable entrees, unique small plates and appetizers, and specialty cocktails. When you book a private event dinner with Norman's, we'll make sure your party group is well fed with flavorful dishes and refreshed by our extensive wine selection and creative craft cocktails. Our spacious private rooms provide you with an elegant and aesthetic space to celebrate, mingle, and dine, as our staff is dedicated to ensuring you have an enjoyable dining experience.
Private event dinners help you connect, make life-long memories and enhance any special occasion and celebration. Whether you have a business event, attending a conference in Orlando, or celebrating a joyous event, we hope you enjoy our private dining spaces here at Norman's Orlando.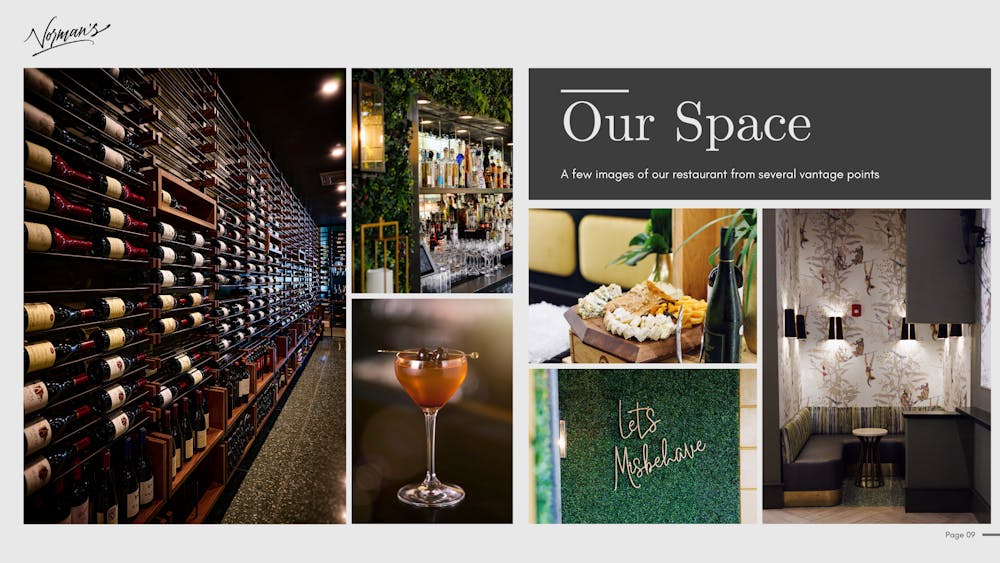 To book your private event, contact Laura Fletcher at Laura@Normans.com or fill out the form below. We'll be in touch soon to start planning a memorable private dining experience in Orlando.